Food
---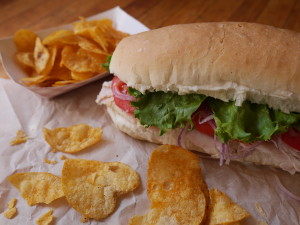 Pretty much everything you need for food and beverages. We are a quick stop for all things deli: specialty meats and salad favorites like mac and potato salad and a little less run-of-the-mill salads with healthy grains and veggies.
We carry the basics too. We know how it is when you run out of eggs or mayo, the usuals….
Going out on the lake for the day?
Check out our Boater's Bags. New this year! Order your food ahead of time and take it out on the lake. Read more.